WHO AM I?
..
My name is Don Farajallah.
I am in grade 6 at ACS.
I am Lebanese/Swedish.
I was born on June 9, 1988.
I came to Lebanon in April 2001.
My father's name is Sani,
and my mother's name is Magrethe.
My family lives in Lebanon, Sweden, & England.
My grandfather lives in England, his name is Kamal.
My favorite hobby is Roller-Skating
and I want to become a professional roller skater.
I also want to become good at fishing.
My favorite movie is "Dumb & Dumber".
My favorite food is my mom's spaghetti.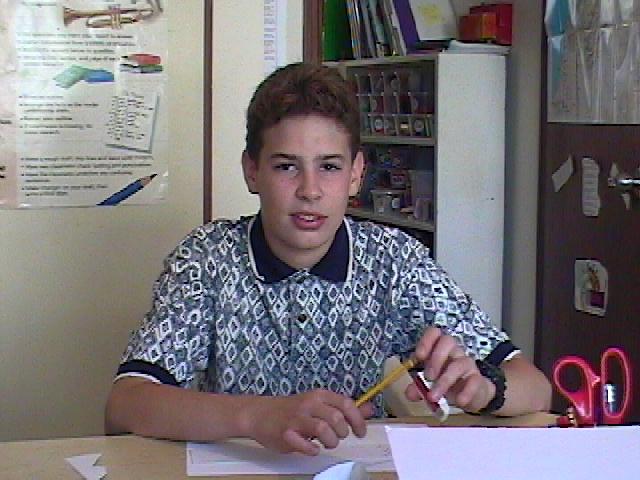 ---
Page created on April 23, 2001 | Last updated on May 3, 2001
Webmaster: Nada AbiSamra
All rights reserved ESL @ ACS
http://eslacs.tripod.com